Gantry type flame plasma cutting machine sent to Pakistan customer factory
The gantry type flame plasma cutting machine ordered by the Pakistan customer has been sent to his factory. After assembly, the customer performed a cutting test, praised our machine and sent a cutting video.
The pictures are as follows: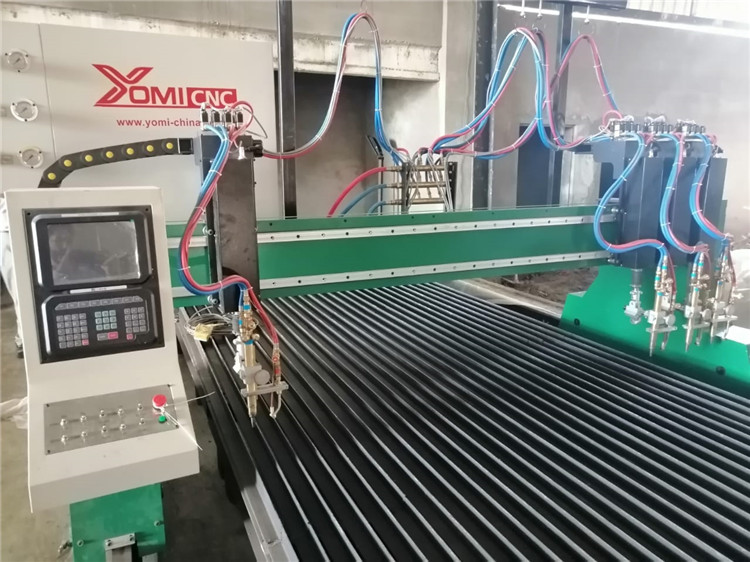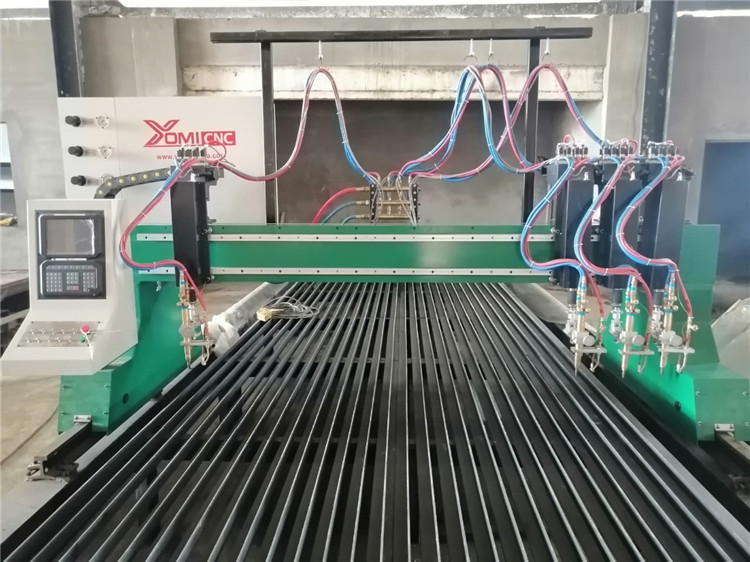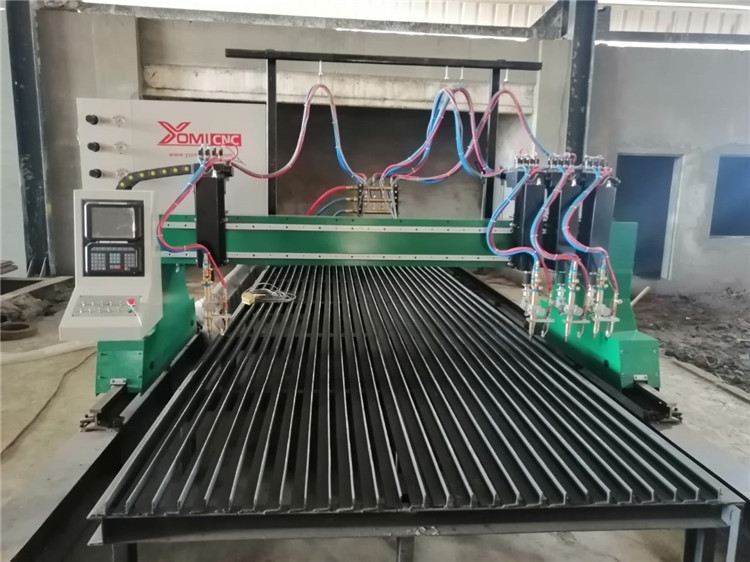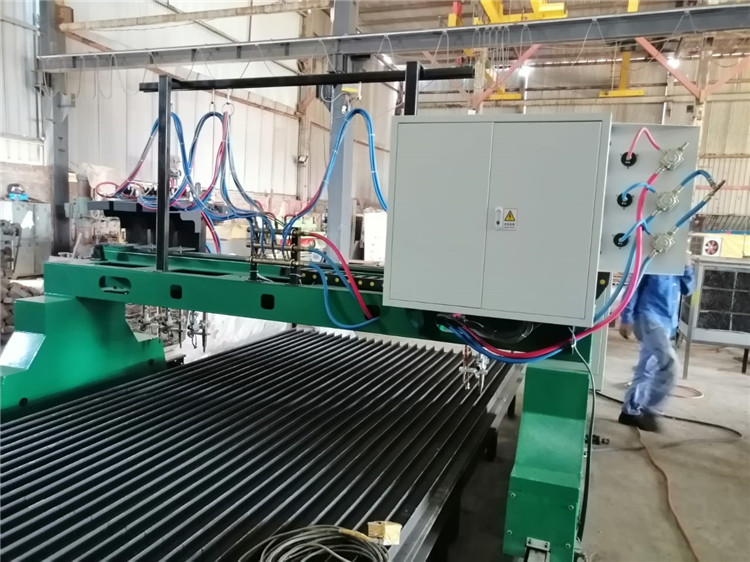 The Gantry type plasma flame cutting machine is specially designed for metal plate cutting, it is characterized of high automation and efficiency, easy operation and long service time. This CNC plasma and flame cutting machine is gantry structure with double-driven system, working size can be customized upon requirement. It can be used for cutting carbon steel, stainless steel and non-ferrous metal in any 2D graphics, thus is widely used in metal cutting fields.
Fine machines, stable and mature software and very advantageous nesting software make many customers at home and abroad highly evaluate the machines. This machine has a service life of more than 20 years, highly recommended for you to improve production efficiency, save labor costs and material costs.
Why choose our gantry type plasma flame cutting machine?

Raw materials Characteristics
YOMI use original flat plate,with strict size and thickness, high flatness, good loading capacity and mechanical characters.
Other brand machine use rolled steel plate, with metal processing, its flatness, inner stress distribution , loading capacity will be worse than original steel plate, or some use square tube, the rust inside of tube can not be removed. Loading capacity is inferior than welding structure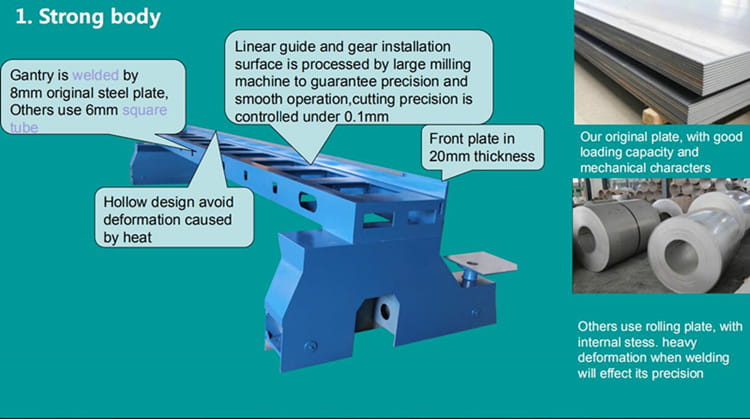 Materials thickness
YOMI use 8mm original steel plate welded frame structure.Linear guide running plate in 20mm thick plate.
Other brand machine are only 6mm, linear guide running plate in 15mm thickness.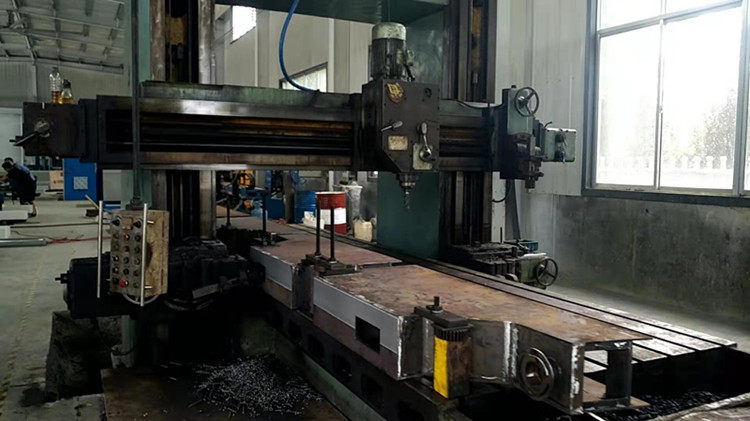 Machining precision
YOMI own large gantry milling machine, ensure each machine frame is machined on the machining center.
Other brand machines are machined by planing machine or no machining.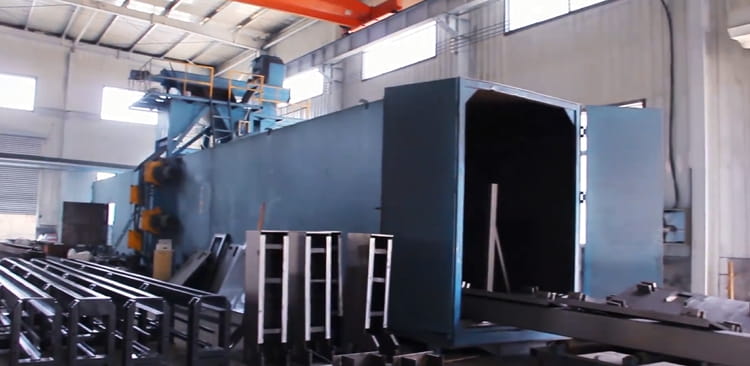 Surface processing
YOMI has large sand blastering room and powder coating room. Sand blaster can not only remove the rust on the frame surface, but also remove the inner stress during welding, to ensure the machine precision in long time operation.Powder coating technology is can keep the painting new and firm for many years. Other brand machines-No surface processing, simple painting.